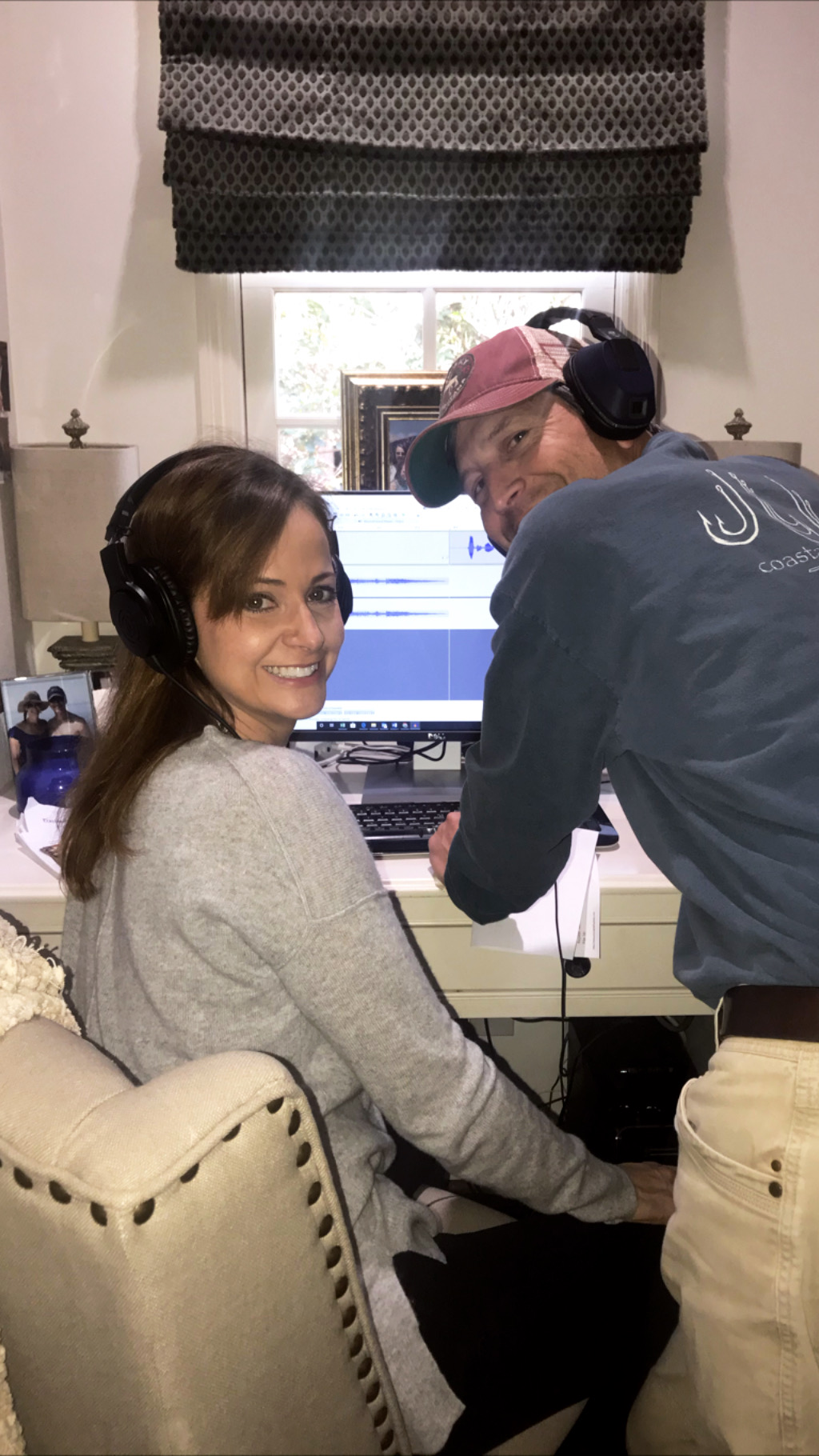 I've never been one who readily embraces change.
If anything, I like to stick to the plan, stay focused, and make it work.
But right now, we're all changing plans. We're canceling, re-prioritizing, and uniting to save lives in a global pandemic. What sounds like a plot out of a grossly exaggerated Hollywood movie is shutting down our society, and the strangest part is, we have no prior experiences that even halfway prepared us for this predicament physically, mentally, emotionally, or financially.
Nobody knows what tomorrow will bring – much less next month or next year. And while I spent the first few days of this crisis panic shopping and spending hours online to read articles and stay informed, I quickly concluded that I don't want to live through this history-making event feeling constantly panicked, scared, and anxious.
I don't want to be so glued to the news that I miss this extra time with my family as we hunker down and help flatten the curve of the COVID-19.
After all, if this virus took out any of us – or worse, someone we deeply love – we would not wish that we'd spent that final season on earth in a crippling state of fear. If anything, we'd wish that we had finished strong by giving life everything we had and staying focused on what matters most – our relationship with God and our relationships with people – to find peace in Jesus and the hope of eternal life.
So while I am scared and still reading the news and still aware of the enemy we're fighting, I'm also aware that God is with us as we're stuck at home and simultaneously headed home toward our Creator.
Which brings me to this post: Last fall, my husband and I began working on a new podcast called GIRL MOM. My friend Monica Swanson, host of the BOY MOM podcast, encouraged me to do it and shared all her technical know-how to help Harry set it up. Since Harry has Fridays off, we used this time to work on this project. By no means are we professionals, but we've given ourselves room to grow and have fun in the process.
We recorded 6 episodes about common girl mom challenges, and the plan was to launch this spring. But with the recent turn of events, we're saving these shows for later and instead launching the podcast with a new intro series called HOMEBOUND 2020. You can find the first two episodes, Quarantined with Teens and Embrace This Gift of Time, here.
I've loved being home with my family, but I also miss my friends, and I hope this podcast can offer us a meaningful way to connect while we're quarantined at home. Whether you're a girl mom, a boy mom, or a podcast junkie, I'd love for you to tune in through iTunes, Spotify, iHeartRadio, or Google. If you enjoy the podcast, please subscribe and share it with friends, and leave an iTunes review so others can find it.
Eventually I'll cover topics like coaching your daughter through friend drama and talking about mean girls, but since those subjects sound pretty trivial compared to life-or-death issues and economic collapse, I'll temporarily shift gears to talk about life during a global crisis.
I'm so grateful to those of you who read my work, and I'll still write as I offer audio encouragement through the podcast. No matter how isolated, scared, or worried you may feel, you're not alone. You can impact the culture inside your home even as the world feels out of control. You can give grace to yourself and others as we grow, learn, and adjust lifestyles. This journey is new to all of us, so let's lift each other up, let's become better people during this trial, and let's be the prayer warriors our nation needs to fight an invisible giant.
Prayer for the COVID-19 Pandemic
Dear Lord,
Thank you for this day. Thank you for the breath in our lungs and your new mercies each morning.
We ask for your special blessing on homes across the globe. Fill them with your love, mercy, spirit, power, creativity, wisdom, and presence. When worries, tensions, and anxieties run high, enable calm reactions. Give us the wisdom to work through differences, the courage to seek forgiveness, the love to see the good in every family member, and the strength to find solidarity and fight for the common good.
Lord, we ask for protection against the enemy. We can't fight this invisible war without you, and we need your grace, discernment, and armor. Keep your hand on our healthcare workers, our frontline, our nation, and our leaders. Heal the suffering, comfort the lonely, and protect businesses from collapse. Deliver the resources our hospitals need, and transform disorder into order, renewing our hearts and minds in Christ.
We pray for a cure to COVID-19, healing of the sick, spared lives, obedience to authorities, and wise, bold, and necessary decisions from leaders. Cultivate in us a grateful spirit that allows us to shine light in the darkness and become a source of strength, hope, and vision.
We thank you, God, for eternal life and the hope of Jesus. Help us stand on your promises and trust you as you walk before us and with us into the weeks and months ahead.
 In Jesus' name we pray. Amen.
******************************************************************************************************************************
Thanks for reading this message today. If you found it helpful, please share it on social media.
To connect, check out my new podcast, GIRL MOM, subscribe to this blog, or join me on Facebook and Instagram.
On Aug. 18, my new book Love Her Well: 10 Ways to Find Joy and Connection with Your Teenage Daughter releases. This realistic yet optimistic guide equips mothers raising daughters in an unprecedented culture. I'd be so grateful for your pre-order; through Amazon, you're guaranteed the lowest price between now and Aug. 18.
I've also written two books for teen girls, 10 Ultimate Truths Girls Should Know and Liked, used widely across the U.S. for small group studies.
Posted by Kari on April 14, 2020
Subscribe to Blog via Email