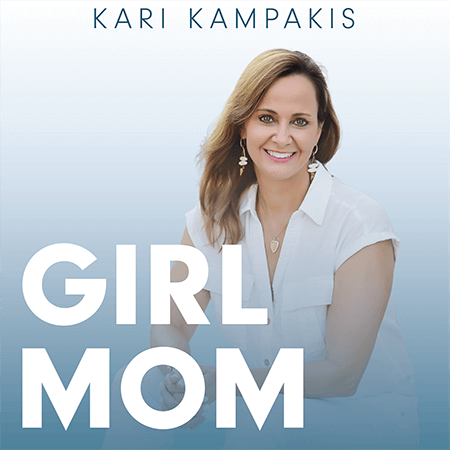 Everyone is worried about girls today – and with good reason.
Besides epidemic levels of anxiety, depression, and loneliness, today's girls struggle in their friendships, measure their self-worth against Instagram, and feel the weight of a world that sets unrealistic expectations. For moms raising daughters, big questions have emerged: How can we help them thrive? How can we offer wisdom, calm, and strength – and point them to the God who created them for this moment in time?
In the Girl Mom podcast, Kari Kampakis, a mom of 4 girls and author of 4 books, unites women who aim to be strong mothers raising empowered daughters. Addressing the most prominent modern-day issues, Kari helps mothers feel less alone, more encouraged, and better equipped.
Launched in 2020, the Girl Mom podcast is for mothers, fathers, mentors, church leaders, and anyone who cares about this net generation. A mother's love is a powerful force, and with help from God and a village mentality, we can help today's girls rise to the challenge of unlocking their full potential.
Listen now on iTunes, Spotify, iHeartRADIO, or Google.