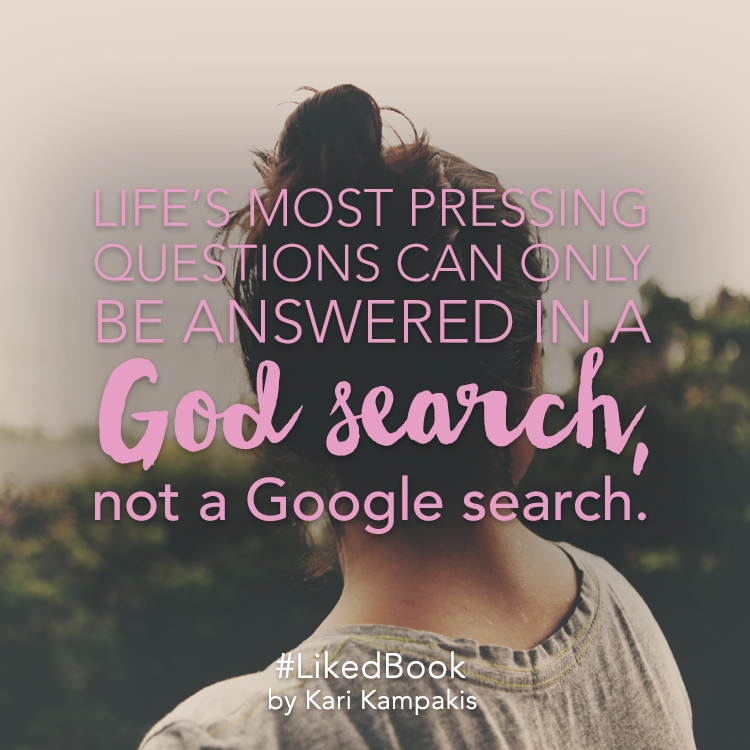 When I began writing my first book for teen girls, I was writing for mothers. So when I sent two sample chapters to my editor for review, she offered pivotal advice that helped shape me as a writer and a mom.
She said, "This is a good start, but if you sound like a mom, the girls will stop reading. Write it instead from the voice of a wise big sister. Channel your teenage self."
What her advice forced me to do was to put myself in the shoes of today's girls. It forced me to go back in time and dig up memories of myself at their age – even the unpleasant ones I really don't like to remember.
And when I combined my experiences with the realities of today's teen culture (way harder than the environment I grew up in), I softened up toward these girls. I grew a heart for what they're going through and the pressures they're bound to face.
Instead of seeing myself as a parent with so much wisdom to impart, I began seeing myself as their sister in Christ, someone to walk beside them with compassion for what they face and hope for what God has in store.
I share this because I now understand how the approach we take in talking to teen girls determines whether or not they listen. Without compassion or empathy, they'll inevitably tune us out.
As parents, it's tricky to find the right balance. On one hand, we need to set boundaries, enforce rules, and instill a moral compass. On the other hand, we need to listen, remember ourselves at their age, and sometimes remove our parenting hat to have heart-to-heart conversations that meet our daughters where they are.
There's a lot of negativity toward teenage girls these days, and people who only see the worst. They're quick to judge, condemn, and try to "fix" them. Understandably, girls don't like these people. They're turned off by their approach, and they certainly don't want advice from anyone who tends to act holier-than-thou.
Thankfully, there are also a lot of people who love genuinely teen girls and know how to relate to them. They're patient, kind, and humble. I meet them often through my work, mothers and even grandmothers who pour tremendous time and talent into shaping the next generation. They work voluntarily, and though they usually have families, they commit to loving other people's kids every single week through the small groups, youth groups, Bible clubs, and organizations they lead. 
I've learned so much from these women, and I love them because they love their girls so well. They offer a safe place for girls to be authentic and to process deep thoughts, feelings, and emotions. To no surprise, their girls adore them. They open up and spill their hearts. What these mentors do best is act as wise big sisters, someone who can listen without judgment and give helpful advice that points girls in the right direction.
So how does this relate to connecting with your teen daughter? Well, I believe we moms can take notes from these mentors. They understand how connecting with a teen girl is really about connecting with her heart, and the #1 tool for doing that is ENCOURAGEMENT.
Let's be clear: teen girls need encouragement. With all the criticism they hear, all the opinions they get, and all the pressures they face to be perfect, they need people in their corner who recognize their potential, believe in them, and can lovingly guide them toward their best life possible.
We moms stay busy running households, driving carpools, juggling schedules, and trying to raise good kids. Our plates are constantly full. It's easy to forget, in the midst of dentist appointments and errands, that our kids need encouragement. Especially when our teen daughter's room is a mess, when she's in a bad mood, or when she acts as if she's the center of the universe, it's challenging to look past the surface and think about her heart's desires.
But we need to. A lot is stirring inside the heart of a teenage girl. She has dreams and doubts, hopes and insecurities, convictions and vulnerabilities. Most of all, she is searching. She is looking for friends, love, answers, community, purpose, acceptance, happiness, and anything that can help her feel good about herself.
Our daughters have to work these things out for themselves. But what we can do, as parents and mentors, is offer tools for their journey. Most importantly, we can teach them the art of discernment, helping them filter through the voices they hear so they know which voices to listen to and which voices to tune out.
The books I write are designed to help girls trust God's quiet whispers over the megaphone of public opinion. Since God is the author of peace, not confusion (1 Corinthians 14:33) I want them to think about what brings them peace and tap into those truths they know deep down by the grace of the Holy Spirit.
My newest book Liked: Whose Approval Are You Living For? releases November 15, and I can't wait to share the message. Written for the social media generation, it's meant to encourage and empower girls through faith, while also building bridges between mothers and daughters as we unite in conversations about the longings in a female heart.
Since encouragement is essential for girls, my publisher has created pre-order incentives at www.liked-book.com that can help you encourage and connect with your daughter now. Simply order the book online and then claim your pre-order gifts here. 
The printables are incredible, and all you have to do is tape them a bathroom mirror, pin them to your daughter's bulletin board, or place them where you know she'll see them. Here's a taste of what's in store:
 24 encouraging printables like this…
12 empowering printables like this (1 for each month)….
And also cell phone screen savers, videos, the first chapter of Liked, and more!
These pre-order incentives are a great deal, and an easy way to let your daughter know that you're on her side. You're ready to help her in any way as she transitions into young adulthood.
And while raising girls does present challenges, those challenges are worth it. Despite the negative buzz we often hear about teen girls today, I believe in this generation. I see a lot of good rising from it, and I'm excited to see what's ahead for my daughters and their peers.
You have what it takes, my friend, to connect with your teenage daughter. So don't let the bad days discourage you or lose faith as your relationship changes. Just keep your eyes on God, pray for wisdom, and look for the good in your daughter. God is working in her life and yours, and as you both draw closer to Him, you'll consequently draw closer to each other.
******************************************************************************************************************************
Thanks for reading this article today. If you found the message helpful, please share it through social media.

I'm grateful for my readers and would love to connect. You can subscribe to my blog, join my Facebook community, or find me on Instagram, Twitter, or Pinterest. 
Also, I've written two books for teen & tween girls designed to empower them through faith. The newest one, Liked, is getting a fantastic response as a unique resource for girls of the digital age, and along with the bestselling 10 Ultimate Truths Girls Should Know, it's being used widely across the U.S. for small group studies.
Have a great day, and thanks again for stopping by!
Posted by Kari on August 14, 2016
Subscribe to Blog via Email