Several years ago, our family had a huge oak tree fall on our home during a storm.
It wasn't just any home – it was our forever home. We'd moved in 10 days earlier. At last we had the space to spread out and breathe. We'd waited for this a long time.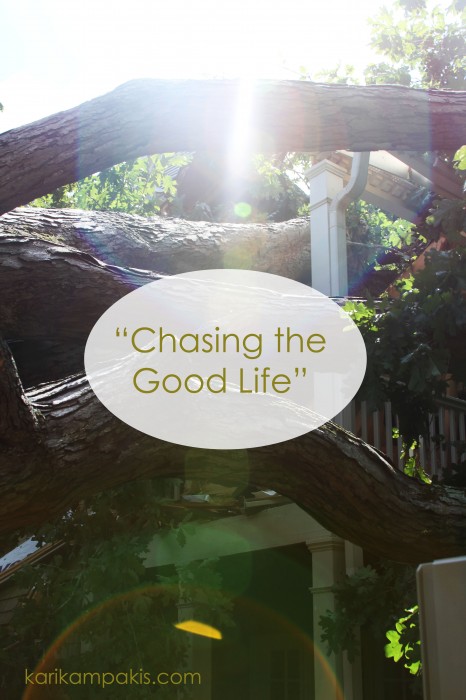 The destruction was major, forcing us to move out. I know God doesn't work this way, but at first it felt like punishment, a gavel of judgment coming down in the form of tree limbs crashing through my master bedroom ceiling.
What have I done wrong? I wondered. What am I supposed to learn from this?
The following nine months were the most chaotic months of my life. We moved four times, lived in a rental with most of our possessions in boxes, and faced several curve balls that added more stress.
Nothing in my life was normal. I had too many balls in the air…yet none I could eliminate.
From the outside my life wasn't enviable. It wasn't pretty, comfortable or convenient. It wasn't "the good life" we all crave. Yet on the inside, I felt something positive happening, a spiritual growth rooted in my constant need to pray. I didn't pray because I should; I prayed because I had to. I couldn't cope alone.