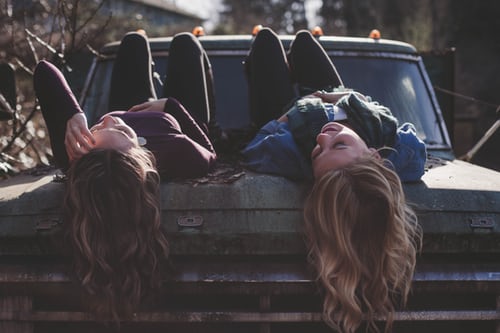 I have a friend who has a hard time trusting women due to a mindset her mom instilled in her.
As a child, whenever a girl hurt her feelings, her mom would say, "She's just jealous of you." It was an easy answer, yet over time it made her skeptical of her own gender.
Today, she struggles to unwire herself of this mindset and let down her guard. While it may have been true that some girls were jealous, hearing this repeatedly has kept her from forming deep relationships.
I thought of this after receiving an email from a mom whose 3rd-grade daughter was hurt by friends. What stood out about this mom was a realization she had after telling her daughter "girls are mean" in a desperate effort to soothe her.
"I didn't like hearing those words come out of my mouth," this mom said. "Afterward I thought, 'That can't happen again.' It didn't make me feel better, and I don't think that is the way to go through life. How will girls ever see themselves if everyone seems to agree that girls are mean? I don't accept any other blanket statements, so why should we accept this one which has such long, destructive tentacles?"
For the record, her daughter had every reason to feel hurt. A game called "5 Things I Hate about You" had gone around their class, and a close friend turned it on her. Yet even in the aftermath, this mom searched for a better response, something to help her daughter stay confident and find a position of strength.