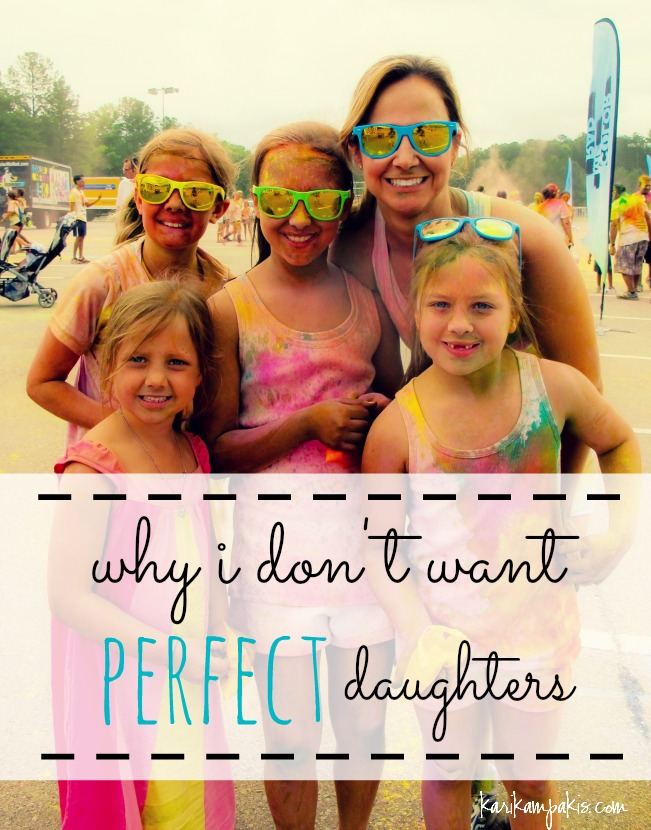 A while back, I had a conversation with a beautiful 13-year-old girl in which the name of a popular teenager came up. With starry eyes and her face suddenly aglow, this 13-year-old exclaimed:
"She's so pretty! She's so perfect! I want to be her!!!"
I understood her remark, because I once thought this same way. I once considered perfection the holy grail, the ultimate goal a girl should strive for.
But due to my history in chasing perfectionism,