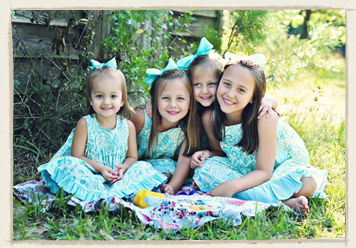 "I hate my sister! I wish I was an only child!"
These aren't the words a mother dreams of hearing, yet I venture to say they're heard in many homes. Whenever they're voiced in mine, my heart breaks in two.
My girls love each other, and I catch them all the time having Hallmark moments, moments where they cackle and grin simultaneously, making their faces mirror images…moments where they dance around the house acting like nuts and singing their favorite songs…moments where they whisper in quiet corners while glancing up to make sure I can't hear.