Imagine your child at the top of a ski slope. They're about to ski down for their first time, but for now, they're relishing the view.
A blanket of snow just fell, so the view is fresh and pure. The fluffy white snow is completely blemish-free. It's a wondrous sight, but it's temporary. Because pretty soon, skiers will start sailing down this hill. Each one will set tracks in the snow that impact your child's perspective.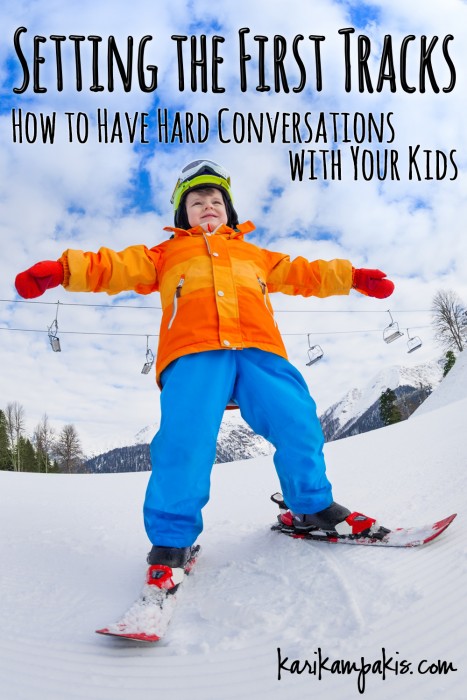 Whoever skis down first, setting the first tracks in the snow, will leave a particularly deep impression because chances are, your child will remember it.
This ski slope is a lot like your child's mind. And as parents, we instinctively protect their mind. We keep our kids in safe environments and guard their innocence to the best of our ability.
And though this is a great instinct, we must remember that our kids will be exposed to things sooner than we tend to believe. In mere seconds, their pristine view of the world can be interrupted by a peer, a Google search, or some random event that leaves a negative mark.
"Setting the first tracks" is a term that Gil Kracke, a counselor at Covenant Counseling and the Church of the Advent in Birmingham, uses to encourage parents to have those uncomfortable yet necessary conversations. As parents, we want to set the first tracks. We want to ski down first and impress the truth in our kids' minds so that when other skiers come behind us, our kids know which tracks to trust.