I'm not a member of AA, but through the course of random events, I've met some amazing women who are.
They are funny. They are insightful. They are a joy to be around and possibly the most non-judgmental people I've ever met. The more time I spend with them, the more I realize what an incredible program AA is. Truth be told, I'm jealous of their connection and what they learn in group therapy because what AA boils down to is a healthy, wholesome way of life. It's a philosophy anyone can benefit from, addict or not.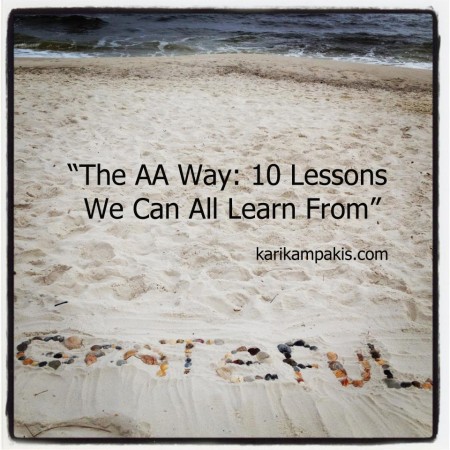 Now, you may think you don't know any addicts. You may assume addiction recovery is irrelevant to you since no one in your circle is struggling. If so, it's time to broaden your mindset.
The truth about addiction, one of the most pressing problems of our generation, is that it's a dark, prevalent secret in every community. It's more common than people think, and with all the things people can be addicted to – alcohol, drugs, pornography, sex, shopping, eating, gambling, work, technology, exercise – chances are everyone will be affected at some point in some way.