I don't know about you, but getting my family ready for church on Sunday mornings can send me over the edge sometimes.
It's a paradox for sure, the cursing under my breath and snapping at everyone because they can't move fast enough. Here we are, preparing for holy ground, and all I can think is, "Enough, already. I'm done."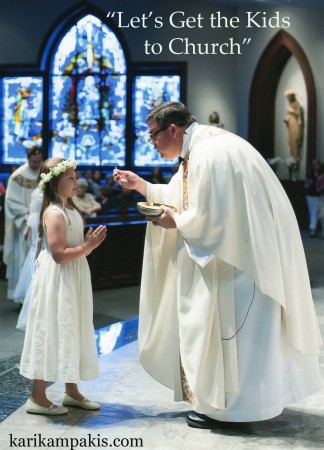 Once I get to church, however, something strange happens. The tightness is my chest relaxes, and suddenly I can breathe again. The peace washing over me can only be attributed to the Holy Spirit, and without a doubt I know this is where I belong. Worshipping is what I was made to do. At no other point during the week do I feel so deeply moved and connected.
Once I get to church, I'm always glad I made the effort. Always.