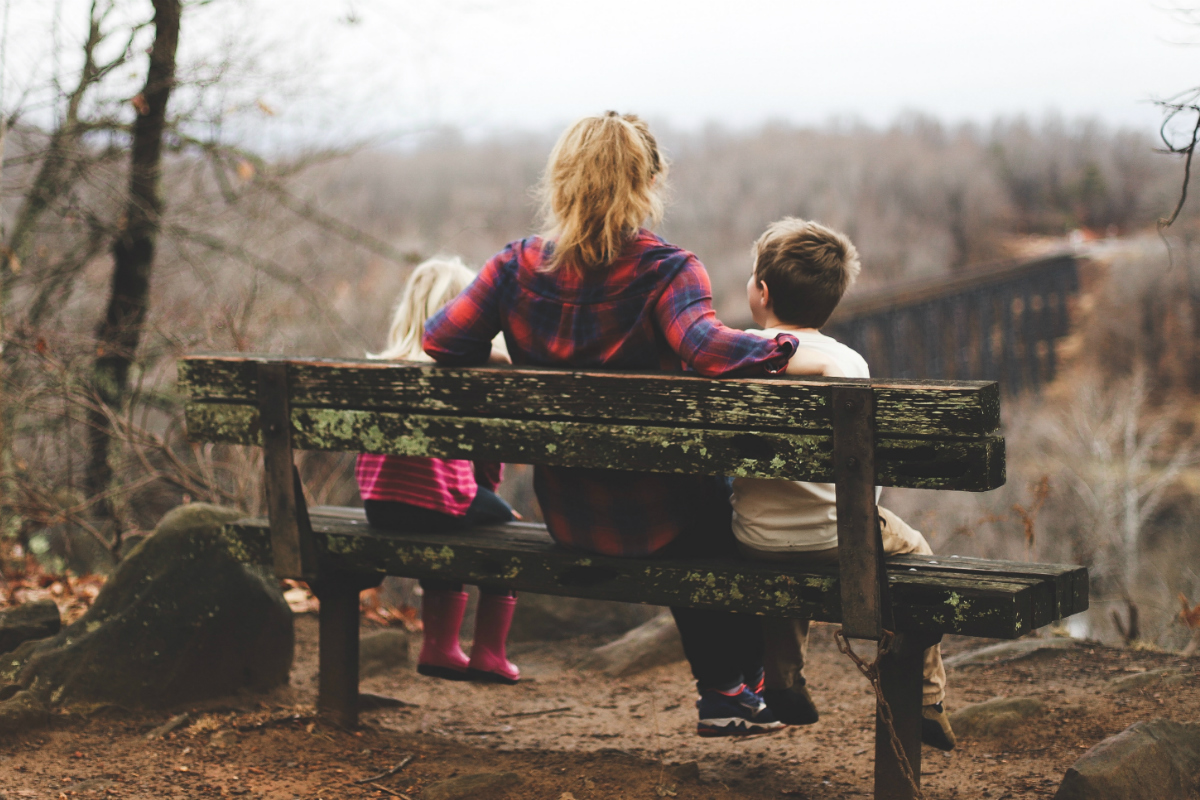 I felt like a good mom as I drove my daughter's car to get blessed before her 16th birthday.
Having a new driver gave me anxiety, and this extra protection gave me a little peace.
The priest sprinkled her car with holy water and recited a Greek Orthodox prayer for vehicles. Afterward, we conversed a few minutes, and then we parted ways.
It was a tight squeeze inside the church parking lot, but I didn't think much of it until I was backed up and heard a Bam! and felt a jolt that threw me forward.
Somehow, I'd missed the concrete column behind me – and just rammed my daughter's car directly into it.
I called my husband in tears, so mad at myself and the damage I caused to her bumper. With her birthday a week away, the timing was terrible.
My husband calmed me down and told me it was okay. He called me back as I drove home, saying that he just read the prayer, and it talked about protecting the passengers, not the vehicle itself. Thankfully, no one was hurt.
Despite my embarrassment, I saw the irony of crashing my daughter's car within five minutes of having it blessed. The other irony? Well, the priest and I'd just discussed one struggle he sees among parents. In America, he said, we have a cultural preoccupation with superheroes. He and his spiritual father in Greece had just talked about this, how our elevation of superheroes can create an expectation of superhumans…causing us to forget how we are, first and foremost, human beings.
As a result, we hold unrealistic expectations of what it means to be human. We forget about grace and what it means to be a good sinner.
I'm not one who likes to admit my humanity. Like many people, I fight it. I try to rise above it. But after parenting for 20 years, I've realized how this tendency hurts me and my family. Sometimes, it takes a jolt to help me get over myself and remember why I need Jesus.
We all hope to be good moms, yet when we parent with unhealthy mindsets or dismissal of our humanity, we undermine ourselves. Here are 4 things that can ruin your motherhood (and mine) by channeling energy in the wrong direction.
1. Perfectionism. Nobody likes to feel subpar or mediocre, especially in an age of superstars. Through social media, you now witness the best in every field and can compare yourself to every woman on earth.
Perfectionism will make you want to quit. It will make you question whether you should be a mom and convince you you're doing it completely wrong. God created you to parent with a spirit of strength, not defeat, yet perfectionism steals your joy, peace, and connection with family. It tells you only the best will do, and if you can't be superb, then you shouldn't do it at all.
Believing that it's possible to be a perfect mom will trigger constant feelings of failure. You'll despair as you look at your reflection in the mirror, smell the stench in your teenager's room, drag a screaming toddler out of Target, or run late getting carpool. This despair takes time, love, and brain space away from your family. It forces you to walk alone because you're ashamed to share your struggles.
Aim for progress, not perfection. Remember how God loves you even on your worst days. You only get once chance to raise your kids, so don't waste it beating yourself up. Enjoy the life you've been given, laugh at yourself when possible, and let your low moments lead you into the arms of God's extravagant grace
2. Self-Neglect. Mothers sacrifice, yet sometimes as you love your people well, you overextend yourself. You get lost in your support roles, letting your sacrifices evolve into quiet self-neglect.
You may take your sick child to the doctor – yet push through your illness. You may enforce your toddler's bedtime – yet stay up until 2 a.m. to finish your work. You may make your kids eat whole meals – yet eat protein bars on the run. You may seek therapy for your struggling teen – yet wrestle with your problems alone.
Nobody benefits when you end up on the stretcher. Your role as a mom is important, but you are more than a mom. You are a human being with legitimate needs, existing for reasons beyond serving your family. Love wants what is best for a person long-term, and with self-love, this means thinking about your future.
What steps should you take today to stay healthy and strong for your family? If you're burned out or feeling like a shell of a person, how can you interrupt this direction? A healthy mind, body, and soul must be prioritized. They impact your ability to love and live fully. Like every human, you have needs that deserve attention, and tending to your wellness helps set the stage for a better future.
3. Child-Centered Parenting. It's easy to worship motherhood instead of the God who created motherhood. Today's culture of child-centered parenting takes Jesus off the pedestal and puts children there instead.
But children are meant to be loved, not worshipped. And making a child the center of your universe will leave you exhausted, overwhelmed, and disappointed as you 1) unfairly depend on them for security and happiness and 2) sacrifice your adult needs, like time with your spouse or good friends, to serve them and keep up with a packed schedule.
Obviously, children should be a top priority. But building a Christ-centric home rather than a child-centric home keeps your priorities rightly ordered. Your children will still be loved, only in a better way, one that promotes selflessness over selfishness and keeps you dependent on the true source of all hope, strength, joy, and love.
4. Mom Guilt. Maybe you have regrets from the past, and you think it's too late to make things right. Maybe you're struggling now, worrying that you've disappointed someone or let them down. We all feel mom guilt because 1) we set unrealistic expectations and 2) there's never enough of us to go around.
My first guilt trip came after my second daughter's birth – when I loved bonding with her in the hospital, yet I missed her big sister at home. It felt like I was in love with two people and had to choose. Mom guilt can make you feel hopeless, stuck, or defeated. It inspires crushing self-talk rather than caring self-talk, which leads to shame and self-condemnation. This isn't from God, and the whole message of the Gospel is the forgiveness of sins and new life through Jesus because of His work on the cross.
No matter how hard you try, you can't please everyone. You'll drop the ball at times or let something fall through the cracks. But the pain of being a disappointment doesn't last, and through God, healing and redemption are possible. It's never too late to turn things around or live in truth and freedom. Rather than try to please the world – or even your family – please your audience of One. Ask God to help you juggle the demands in your life and do your best with what you've been given.
Knowledge is power, and understanding yourself as a flawed yet beloved human gives you a new lease on life. You don't need superpowers to be an amazing and effective parent. In fact, your best parenting may happen as your children see you fail and respond in healthy ways. Some of your hardest days as a parent are also your hardest days as a human, and practicing self-kindness gives your children a map to follow on their own dark days.
After I apologized to my daughter for smashing the bumper of her car, she was gracious. She understood and even had a laugh. I hope she shows this grace to herself as she makes (and pays for) her own mishaps. We all have them, those sudden moments of impact where we feel the weight of our humanity. The good news is, Jesus understands. He loves us through our mess. He keeps us moving forward and offers a hope that is hard to find in a world that sets impossibly high expectations.
*****************************************************************************************************************************************
Thanks for reading this message. Please share it on social media, or click over to the Girl Mom podcast to listen to it audibly.
My newest book, More Than a Mom: How Prioritizing Your Wellness Helps You (and Your Family) Thrive, is now available. It's the perfect Mother's Day gift for you and your friends!
I also have a book for girl moms, Love Her Well: 10 Ways to Find Joy and Connection with Your Teenage Daughter and books for teen girls, 10 Ultimate Truths Girls Should Know and Liked, These resources have been used widely across the U.S. for church and small group studies.
For more posts, subscribe to this blog or join me on Facebook, Instagram and the Girl Mom podcast.
Posted by Kari on April 11, 2022
Subscribe to Blog via Email
2 responses to "4 Things that Can Ruin Your Motherhood"