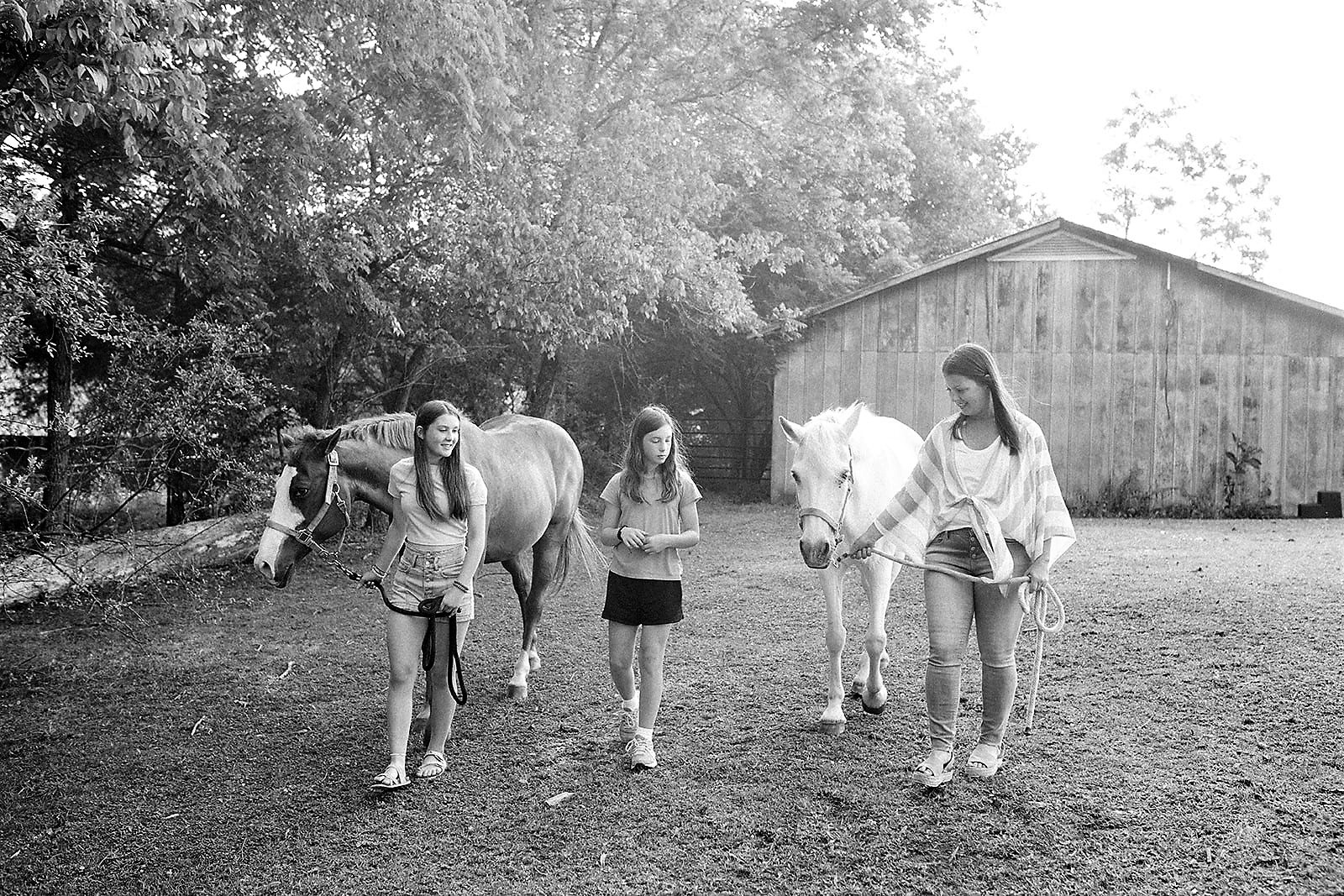 Sometimes in relationships, it is about meeting a certain criteria in order to be accepted.
You have to dance the dance.
Wear the clothes.
Talk the talk.
Pretend to like the things or believe the things.
This happens all the time. For many Christians, church is supposed to be a place where you find belonging. However, for many churches and groups of Christians, you have to believe certain things, say certain things and even vote certain ways. And if you don't, then you don't belong.
So instead, we talk the talk. We dance the dance. We do what we need to do and say what we need to say, thinking that we will ultimately find belonging, but all we are actually doing is fitting in.
I think we do this—I'm speaking from experience here—because we are afraid that the core of who we are is not worthy of belonging with that group. If we truly were our authentic self, we don't think they would allow us in the group. So we let our desire to fit in outweigh our need to be our authentic self.
For a long time, I was scared to show up as me. I believed that in order to be accepted, I had to be just like the tribe, the family, I belonged to. I had to vote the same way. Believe the same things. Hold the same interests. Raise kids the same way. Do the same activities.
But as I grew up, I evolved and changed and I was afraid that the girl who evolved wouldn't be loved the same as the girl who once was.
Fitting in can feel exhausting and often only perpetuates the sense of loneliness. Fitting in simply is not enough.
Having my girls highlighted the importance of belonging because I wanted more than anything for them to be able to show up as who they are, even if they act different from me, believe different from me, or vote different from me. I didn't want them to settle for a cheaper version of belonging.
One of things our family is working on is cultivating a sense of belonging. Your family is your first opportunity of belonging, your most important and primal social group. It should be your safest place. Our girls will go through seasons where they don't belong with different groups, but we hope that they will always feel like they belong at home. This may sound easy, but it's not. It's not easy because we are humans living in a home with other humans who are all different.
My husband has started saying something to our girls every day before they get out of the car to go into school that we hope lays the foundation of belonging. He says, "Remember, you are loved no matter what you do, say, or think."
Love is the essence of belonging. We hope that our girls will remember this when they make a mistake—big or small. Or when they choose to believe something different than us. Or when they make a choice we wouldn't make. We hope they will believe at the end of the day, no matter what they do, say or think, that they are loved at home—that they belong at home. We all deserve to be accepted as we are—especially at home.
What are you doing to cultivate a sense of belonging in your home for your kids? I wonder if the goal in parenting isn't to raise perfect, well-behaved, well-educated kids, but instead to raise kids who feel worthy of love, who feel like they belong, who feel like they matter. What if you reminded them that…
You belong here.
This might start with asking questions, especially if you have older kids. Ask them if they feel like they belong at home. And, depending on the response, maybe an apology is what needs to come next. Figure out how you can be accepting of who they are. And know this won't always be easy.
My favorite line from my 12-year-old is that I'm trying to make her just like me. That's painful. It's not totally true, but there is some truth in it. I am working on letting her belong as is.
Life is too short to spend our time hustling for acceptance. I would hate to get to the end of my life and realize that no one truly knew who I was and I never really belonged. So let's make a commitment together. We will do the work to accept ourselves for who we are. We will do the work to accept others for who they are. And we will do the work to cultivate a sense of love and belonging.
************************************************************************************************************************
Sarah Bragg is a popular podcast host, communicator, and author. You can find her on iTunes hosting the podcast Surviving Sarah. 
This post was excerpted from Sarah's new book, A Mother's Guide to Raising Herself: What Parenting Taught Me About Life, Faith and Myself. now available everywhere books are sold. Through vulnerable and relatable stories, no-nonsense wisdom, and a compassionate perspective for all the joys and challenges of motherhood, Sarah provides shame-free practical help related to life, relationships, work, and faith. It's easy to lose your sense of self in the all-consuming process of raising children, but Sarah reminds us that the best gift we can bring to our family is our true, authentic selves. 
Sarah is also a wife, mother of girls, and a creative entrepreneur. She is a master at brewing coffee and helping others survive well right where they are. Sarah and her family reside in Tennessee. You can find more from her at SarahBragg.com and @sarahwbragg.
Posted by Kari on August 22, 2021
Subscribe to Blog via Email
One response to "You Belong Here {Guest Post by Sarah Bragg}"