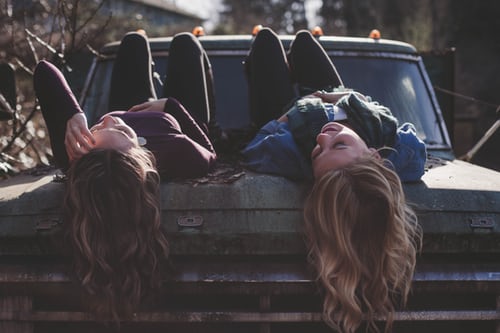 A group of teenage girls on a Christian retreat were taken to a mountaintop and told to listen to their fathers.
One at a time, they were blindfolded and told what steps to take. Since cliffs were nearby, they had to walk slowly and deliberately.
Each blindfolded girl was told to listen to her dad. Her dad was instructed to speak softer and softer until his voice became a whisper. Meanwhile, the girls watching were told to gradually get louder and louder to drown out the father's voice. After several steps, each blindfolded girl would panic as she asked, "Daddy, where do I go? I can't hear you!" because the noise was too loud.
As her peers screamed louder, her father's voice was lost.
I love this exercise and its application to listening to God. For teenagers, who constantly get bombarded by outside voices, tuning in to God's quiet whispers can make a huge difference in where they end up. It can protect them and steer them away from nearby cliffs.
Adolescence is a time of dangerous new territory. To blindly let our daughters loose without any instruction would be irresponsible. Unlike us, they haven't lived long enough to see tragedies. They don't know what can happen from a seemingly harmless choice. They don't believe us when we share stories of potentially fatal outcomes.
We can't always save them, but we can prepare them for treacherous terrain. Here are critical conversations to get you started.