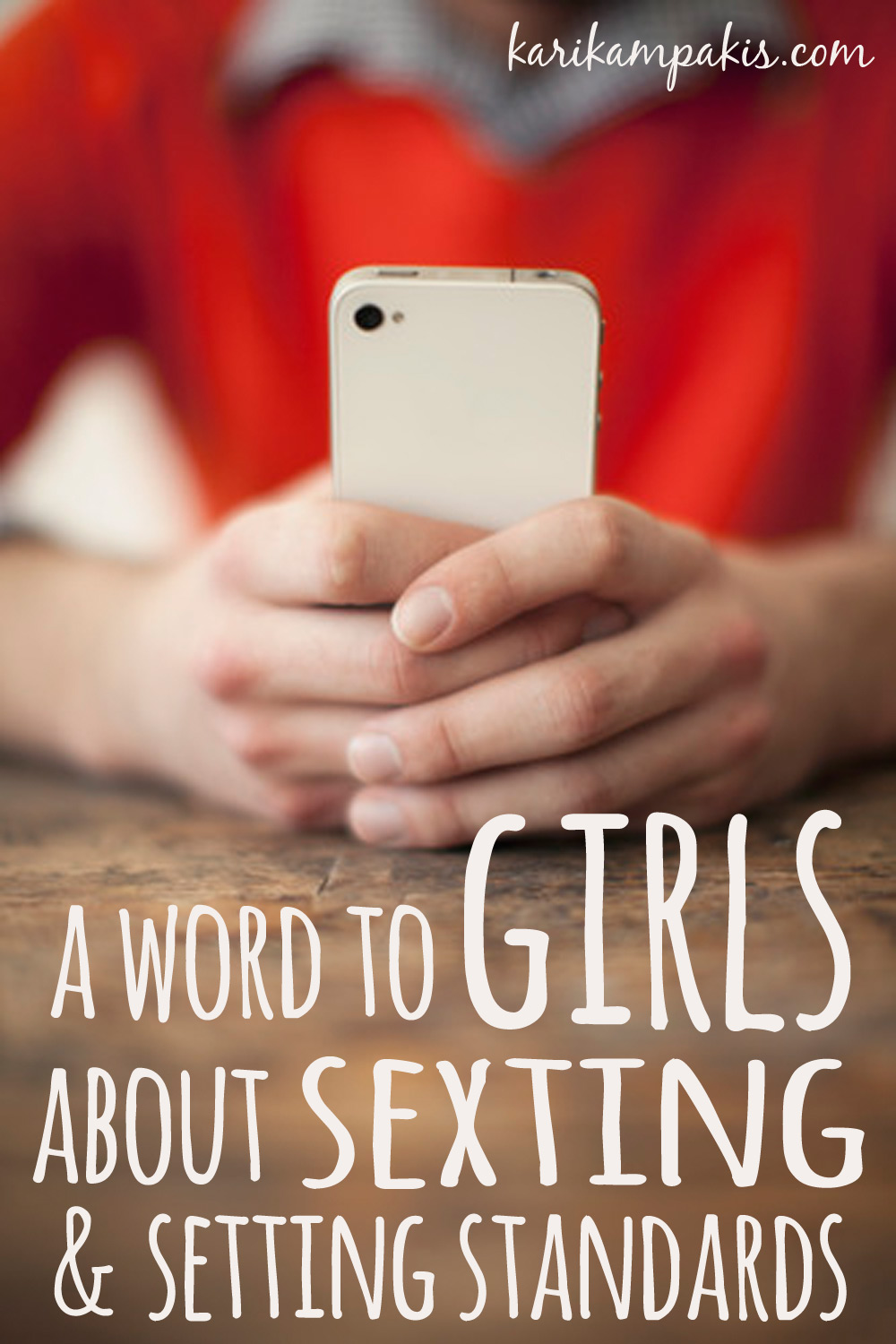 When you write a book for teen and tween girls, you learn a lot about teen culture. Much of what you learn will absolutely break your heart.
And while I don't love controversy – or being one to initiate awkward conversations – I do love girls. Because of that love, I'm venturing out of my normal blogging zone to address an issue that parents and adolescents should discuss.
And that is, sexting.
Now,