Today's post is written by a special friend who can articulate the painful truths we all wrestle with but are scared to admit. Known to the world as Hands Free Mama, I know her simply as Rachel, an incredibly kind, beautiful, and compassionate soul who lives out her message of love and offers a soft place to land to those who know her.
Rachel's newest book – Only Love Today – releases March 7. I highly recommend it for moms and daughters, as even my 7-year-old has been captivated by her words of hope, love, grace. Today's post offers some backstory on Only Love Today and how these words helped Rachel silence her inner critic. It's one we can all relate to, a story that reaffirms our value despite our imperfections.
Thank you, Rachel, for sharing this vital message!
*************************************************************************************************
She'd asked me to get in the bathroom stall with her while she put on the swim suit she'd been given to wear to the meet. I hesitated. The stall was exceptionally small and the air conditioning in the building was broken. But there was a pleading in my child's eyes that looked hauntingly familiar, so I accompanied her.
My daughter immediately asked me to turn away. I crammed myself into the corner. The bathroom door hinge was two inches from my nose. I was already sweating, and I wasn't the one wrestling with a fierce duo of nylon and spandex.
I had a bad feeling about this.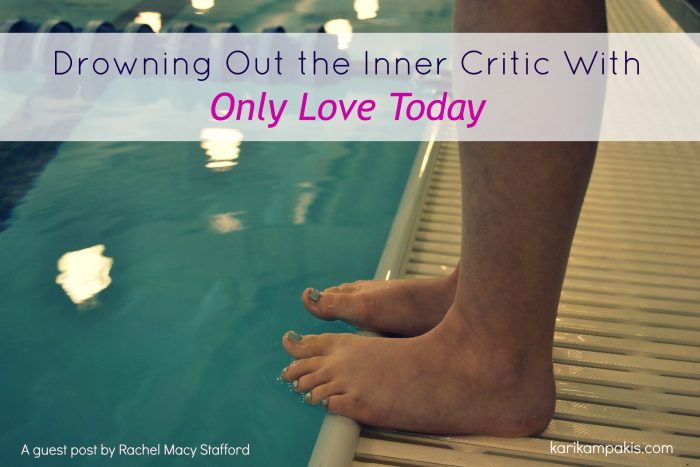 Behind me there was grunting, wiggling, pulling, stretching. There was a tremendous amount of exhausting effort going on back there. I could feel the frustration radiating from my child through the back of my shirt.
"Everything okay?" I asked with a cringe.
"I.Can't.Get.It.On!" my child burst out.
"Would you like me to help?" I asked. "I'd be happy to help," I repeated, desperately hoping to improve the dismal situation.
After a few more grunts and sighs, my child accepted my offer.
"But close your eyes, Mama," she instructed.
Although I couldn't see anything, I knew a defeated spirit stood before me. This child who has mentioned feeling different than the rest was feeling even more uncertain, even more uncomfortable, even more awkward in that moment. "Can we just go home?" she pleaded. "I don't want to swim," she said sadly.
"We aren't going to let this silly bathing suit stop you from doing what you love to do," I stated. "You have something to contribute that no one else can," I stated. "Don't worry. We'll get it on."
For three agonizing and perspiring minutes, I used every ounce of strength in my body to get that suit on. Once she was in it, she wiped away her tears. "Thank you, Mama," she said quietly. "I'm ready now."
But I sensed lingering doubt.
When something doesn't fit—literally or figuratively,
When you're not comfortable in your skin,
When it feels like a struggle just to show up
That little voice inside you can be pretty darn cruel.
I knew. Oh, how I knew.
Suddenly I was back in my first apartment, newly married, getting ready for an evening out. My husband and I were going to his boss' house for a dinner party. It was in an upscale part of town and my husband had recently started with this new company. I knew he wanted to make a good impression—and I did too.
But it was going to be a struggle.
On the floor in front of the mirror was every item of clothing I owned. My husband waited patiently while I changed thirty-seven times and now we were going to be late. He peeked in cautiously to inform me we really needed to get going.
I felt like cursing. I felt like screaming. I desperately wanted to stay home. I wanted to hide. I hated how I looked.
"Nothing looks good," I managed to say without blowing up. When he tried to console, I snapped. "You don't understand!"
I felt very alone in my self-hatred that suffocated me when I stood in front of the mirror … when things didn't fit … when I thought I looked bloated and unattractive … when I felt uncomfortable in my own skin. All the successful areas of my life and all the positive attributes I possessed meant nothing. They totally disappeared when I stood in front of that mirror picking myself apart.
I clearly remember settling on a long, chocolate brown corduroy jacket with dark leggings and tall boots. Every inch of my body was covered. I was hidden. Now I could go to the party, but I would never forget the helplessness I felt and the amount of distaste I had for myself in that moment.
It scared me. I didn't want that life for myself … or my future children.
In the past seventeen years since that painful moment, I've worked diligently to quiet that cruel voice, my inner bully. But sometimes, in moments of fear and uncertainty, it resurfaces. It alarms me how quickly I can dismiss all the things that I am and all the important roles I play when I judge myself in front of the mirror.
I remember going to that dinner party with my husband and laughing with his colleagues all evening. They were funny and welcoming. They thought I was funny too. At one point, my husband leaned over and said, "They love you, Rach, just like I knew they would!" I remember having a heartfelt conversation with a lovely woman named Bonnie. We connected on many levels—she was real and honest and open. I was so thankful I'd left the house despite my urge to withdraw from the world.
Later that night, I acknowledged that the cruel voice inside me was wrong—completely wrong. I acknowledged that showing up swollen, bloated, make-up less, disheveled, and out-of-style was better than not showing up at all. I acknowledged that being here on this earth—not quite looking like I want—was better than not being on this earth at all.
I used to joke I could "write a book" given the experiences and struggles I've had with my inner bully. At last, I have. My book is called ONLY LOVE TODAY—the three words God gave me to fight back. This powerful mantra shut down the voice of negativity, calling it out on its ridiculous lies. It gave me the courage to live bravely, boldly, flawed, and full of hope. Perhaps someone reading today can benefit from hearing what it sounds like to drown out the inner critic with words of truth.
A Reality Check for the Inner Critic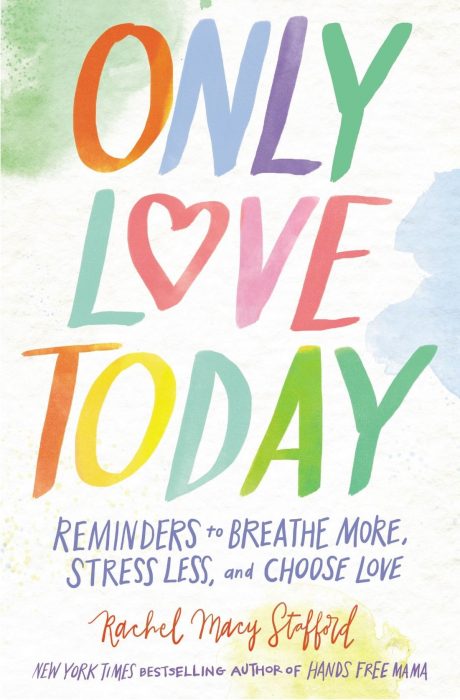 I wish I was beautiful.
Maybe you are.
I wish I was smart.
Who's to say that you're not?
I wish I was brave.
Perhaps it's there, just waiting to be seen.
I wish I could start over.
Why not today?
I wish I could do a better job at this.
Maybe this is your do-over moment.
I wish I could see the light at the end of the tunnel.
Maybe that first glimmer will come when you least expect it.
I wish I could love myself.
Maybe it's time.
Maybe it's time to unload the heavy, hurtful words and preconceived notions you've carried around for too long.
Perhaps enough is enough.
Who says you aren't worthy of love, acceptance, and peace?
Maybe someone does.
But don't let it be you.
You are more than one opinion, one ill-fitting pair of jeans, or one Saturday night mistake.
You are more than you give yourself credit for.
Instead of going farther down the damaging path of "I am not" consider lifting yourself up with "I am."
I am beautiful.
I am smart.
I am brave.
I can start over.
I am doing the best I can.
I can see the light at the end of the tunnel.
I can love myself.
I am more than one opinion, one ill-fitting pair of jeans, or one Saturday night mistake.
I am more than I give myself credit for.
I am more than I am not.
(p.19 Only Love Today)
After my daughter triumphed over the swimsuit that refused to budge, she competed in several events that day. My non-competitive, laid back, stop-and-smell-the-roses Noticer of Life shocked me on our way out to the car.
"That was the best meet of my life!" she said triumphantly. "I sure am glad I didn't go home."
There had not been any first-place finishes or record-breaking times for this girl, but she was happy, oh so happy, and I knew exactly why. That day, she'd conquered the voice of the inner critic to feel capable and strong in her own skin regardless of how the bathing suit fit.
And that was indeed something to celebrate.
*************************************************************************************************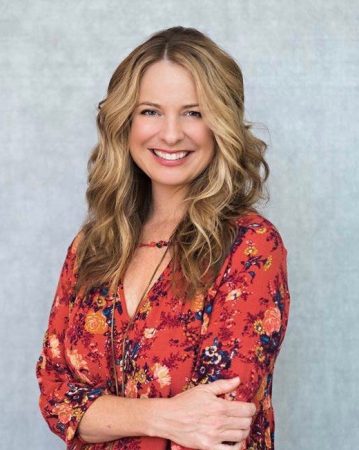 ONLY LOVE TODAY is Rachel Macy Stafford's latest book filled with soul-building words and life-changing intentions.
With a unique flip-open, read-anytime/anywhere format, this beautiful book is designed to help busy individuals stay anchored in love despite everyday distractions, pressures, and discord.
ONLY LOVE TODAY began as a mantra to overcome her inner bully, but it is now the practice of Rachel's life. It can be yours too.
Click here to order the order the book. Click here for a signed copy. Mail your pre-order receipt to rachelmacystafford@gmail.com to receive your collection of gorgeous hand-lettered bonus gifts! Offer good until release day 3/7/17.
Join Rachel in her daily quest to choose love for herself and those around her at The Hands Free Revolution!