She wasn't part of my plan. And for that reason alone, I couldn't wrap my head around her.
I took the pregnancy test for peace of mind. I knew I wasn't pregnant…yet I had to make sure. A missed cycle had stirred doubt in my head. That doubt bothered me. I wanted it to go away so I could get on with life.
When the test turned positive, my heart sank. A tsunami of emotions swelled inside me, and while I couldn't pinpoint every feeling, I could tell that the predominant one was disbelief. No. This isn't happening. This can't be happening. I don't want a baby. We're fine as we are. Go away…
In my head I counseled myself with a few basic facts: You have three children already. You adore them and your husband. You've been down this road before. You have a happy home. Why are you so freaked out?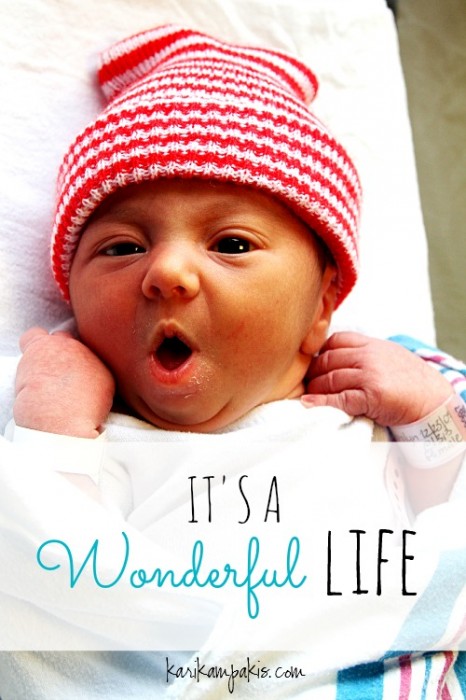 Logistically, I knew this could work because we were already knee-deep into parenting. What I couldn't accept was what this meant for ME. With my children ages 6,4, and 2, I was just starting to see the light at the end of the tunnel. I was just reclaiming my body after six years of pregnancy and breastfeeding. I was just starting to enjoy my children as little people.
Now I was pregnant again?
It felt like a major setback. We were complete and content as a family of five; never had I sensed a void that only a child could fill. In fact, whenever I heard of moms I knew getting pregnant with an "oops" fourth baby, my initial thought was, "Good for them, but I'm glad it's not me."
Why would God give me a baby but not the desire? What kind of mom could I be to a child I didn't want?