One January several years ago, I was having coffee with some moms when the conversation turned to Christmas — and how differently women and men handle the holiday.
A story one mom shared essentially summed up the gender gap that tends to appear this time of year.
It was a busy Saturday, and as she ran circles around the house, her head exploding with things to do (buy a tree! decorate it! decorate the house! bake! buy gifts! wrap gifts! prepare Christmas cards!), her husband was kicked back watching football. Every time she passed him in the den, her irritation rose. With a drink in hand and a crackling fire, he looked completely and annoyingly at PEACE.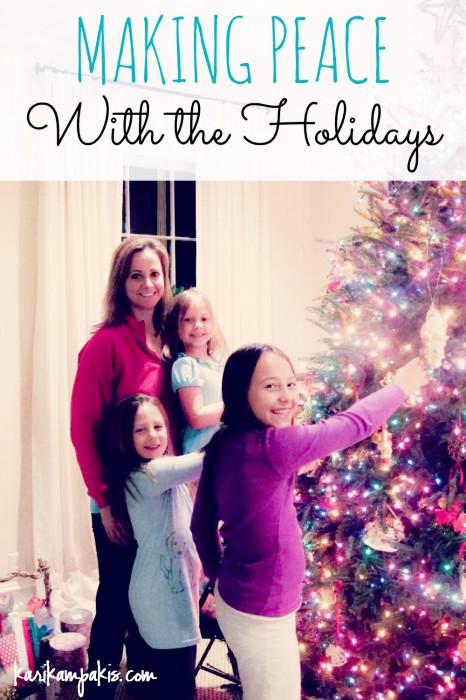 Her husband was too relaxed to notice how busy she was, much less offer to help. With her hard work going unappreciated, a fire of another kind started inside her.
Around her fourth or fifth trip, this mom stopped moving. She looked at her husband and, with three simple words, shared her frustration:
"Quit enjoying yourself!" she told him.
Every mom having coffee that day burst into laughter at the story's punch line and nodded emphatically. It was one of those, "Right on, sister. I know exactly what you're talking about!" moments we all related to.