"I try not to judge other people's kids because I never know what mine might do."
My late grandmother used to say this, and I think it's as relevant today as it was in her time. None of us have room to judge, none of us are supposed to judge, yet we do it anyway. Within parenting circles, the tendency is to judge both other parents and their kids.
In many cases, it starts innocently enough. Wired to protect our kids, we seek out positive influences and carefully watch their peers to discern which friendships we do or don't endorse. Using our wisdom and powers of observation, we scope out the fast crowd. We learn to find families that reinforce values similar to ours. We recognize warnings signs of troublemakers…and tell our kids to steer clear.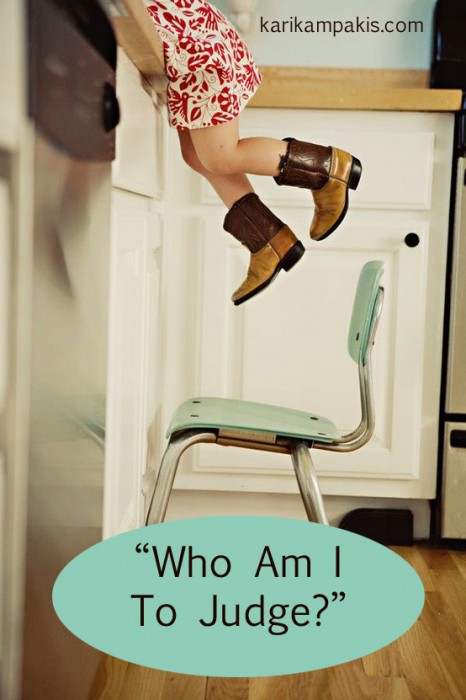 Our instinct to shield our children is a good thing. Since they can't always see the risks, they may need guidance in choosing trustworthy friends. They may need help understanding why bad company ruins good morals (1 Corinthians 15:33).
But as we seek to keep them from being corrupted – because our kids would never be the corrupters, right? – it's easy to get self-righteous. It's easy to watch other kids misbehave and think, My child would never do that!