People often think of happiness as a reaction. Something happens and our spirits enjoy a boost. But really happiness is proactive. It's cherishing what we already have and living life with our eyes open, purposefully seeking moments that fill us with joy.
Most of us don't lead exciting lives. Exciting events happen, but not on a daily basis. Moments, however, are daily. They're also abundant. And with each new moment comes a new opportunity to be happy. Even if we're not happy with our life, we can be happy in the moment. We can savor it as we might a breeze, knowing it'll pass quickly but enjoying it while it lasts.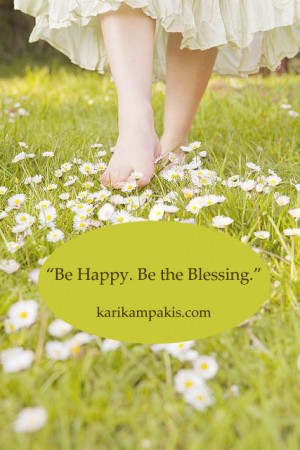 As I write this, my baby girl, Camille, is cuddled on my lap. When she woke up today she called for me as she always does, saying, "Momma?…Momma?" in the sweetest voice ever. These moments flood me with joy. They make me pause and thank God she's my child. In short, they make me happy.